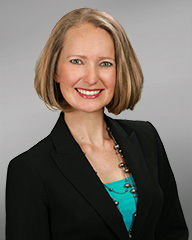 There are seasons in life when the objectivity and expertise provided by a psychologist are invaluable. Years of training and experience prepared me for private practice, where I engage daily with clients seeking to overcome issues interfering with their well-being. Through empathy and compassion, I join them in their personal battles… instilling hope, promoting insight, and teaching skills aimed at growth and overall wellness. I am inspired by the courage and resiliency of clients and consider it a privilege to share in their quest toward creating greater peace and enjoyment in their lives.
I support and challenge clients as they work toward their counseling goals. I promote a collaborative therapeutic relationship in which I encourage clients to be proactive in the change process. My hope is to empower clients to better manage difficulties now and in the future. While it may be challenging to address sensitive personal issues, I strive to create a safe, non-judgmental environment. Relationship difficulties are my primary area of expertise. I frequently work with individuals and couples dealing with various types of relationship distress such as lack of intimacy, infidelity, possible divorce, poor communication, and feeling disconnected. Other clinical interests include anxiety, life transitions, and stress management.
By utilizing techniques grounded in science, I'm able to develop a purposeful, personalized plan for each client that addresses concerns while also capitalizing on strengths. My approach to therapy is a whole person perspective seeking balance between cognitive, emotional, physical, and spiritual aspects. I integrate theories and interventions based on each person or couple's unique needs. Some of the therapies I utilize include:
Client-Centered Therapy
Cognitive Behavioral Therapy
Acceptance and Commitment Therapy
Dialectical Behavior Therapy
Eye Movement Desensitization and Reprocessing
Family Systems Therapy
Gottman Method Couples Therapy
Emotionally Focused Couple Therapy
I earned my doctorate in counseling psychology from the University of North Texas (UNT) and completed my internship at the Texas Tech University Student Counseling Center. I have experience in a variety of settings, including community mental health, college counseling centers, and skilled nursing facilities. I am a licensed psychologist in the state of Texas and am a member of the American Psychological Association (APA).
Away from the office, I enjoy time with my husband, family, and friends. My interests include riding horses, playing with my dog and cats, learning about healthy nutrition and balanced living, watching movies, and almost anything outdoors (even in the Texas heat).